Phalloplasty Books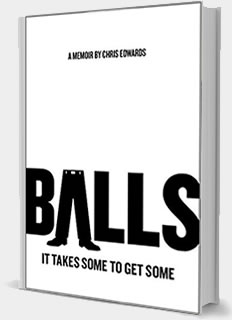 Changing your gender from female to male takes balls. And if you're going to do it in front of 500 coworkers at one of the top ad agencies in the United States, you better have a pretty big set!
At a time when the term "transgender" didn't really exist, Chris Edwards endured 28 surgeries to become the man he always knew he was meant to be. In his memoir, BALLS, Edwards is funny, brazen, and endearing. The book fearlessly goes where other trans memoirs haven't. If you've ever felt uncomfortable in your own skin, for whatever reason, you will be inspired and empowered by this book.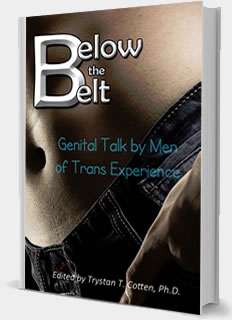 Published this past April, Below the Belt offers a wealth of intimate first-person essays about sex, penis pumping, surgery, pregnancy, menstruation, health decline and more. While it's a distinct offering from its predecessor, Hung Jury: Testimonies of Genital Surgery by Transsexual Men, Below the Belt continues the important dialogue about gender identity and genitals, providing trans men and our friends and loved ones with deep insight into this aspect of our journeys to manhood.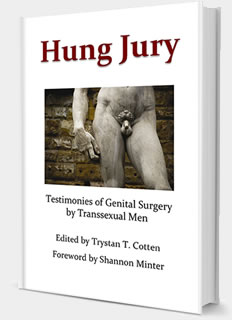 Hung Jury is the first book ever published of personal essays focusing exclusively on FTM transsexual genital surgeries. Stories document the ups and downs, sexual and psychological aspects, and the overall life-changing nature of SRS. Hung Jury is highly recommended for trans men considering Phalloplasty.
Other Relevant Books